The Drama Factory is an independent, intimate theatre for Somerset West, Strand and surrounds!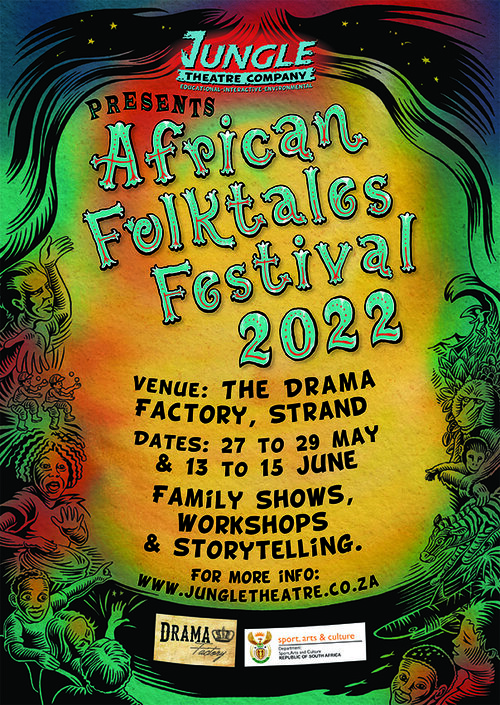 Jungle Theatre Company (JTC) would like to invite you to their exciting African Folktales Festival taking place at the Drama Factory.
When Lion Had Wings: this traditional Khoikhoi folktale is told by three very different characters in Afrikaans, English, and Nama (Khoikhoi language). One character links the story to historical facts; another plays the story's characters and a third talks about how the story is relevant today. By making use of masks and music the characters tell the story of a flying lion who is bullying all the animals and has made vultures his slaves.
They portray hilarious frogs who lead the animals to discover their own talents and to stand up to the bully. The story reveals insights into the behaviour of humans and wild animals. The story tellers continuously link the story to the language, the culture, and the history of the Khoikhoi.
River Of Life is an African fairy tale about a rural tribe and a special princess, who live by a beautiful river full of magical creatures. A glittering dancing trader comes from the city to sell the villagers strange items that cause problems for the river. The princess finds the courage to travel a path alone.
She faces a hot dry desert, a teaming jungle and climbs the tallest mountain, all to save the life of the river and her village.
The shows (30 min each ) are preceded by storytelling (15 min) and followed by a post-show interactive workshop (30 min) where the children get to imagine and act out the characters and environments of the show through creative expression. The programme is most suitable for children aged 9 – 13 years.
The programme is funded by the Department of Sports, Arts & Culture (DSAC) by their Mzansi Golden Economy (MGE) Programme in celebration of Africa month under the theme: "The year of building resilience in nutrition on the African continent: Accelerate the human capital, social and economic development."
BOOKINGS: Please book directly with Jungle Theatre on info@jungletheatre.co.za or WhatsApp 0729085160
JUNE PERFORMANCES are reserved for primary school bookings - please contact Jungle Theatre for more details.
Friday: When Lion Had Wings only
Saturday & Sunday: Double Bill of When Lion Had Wings & River Of Life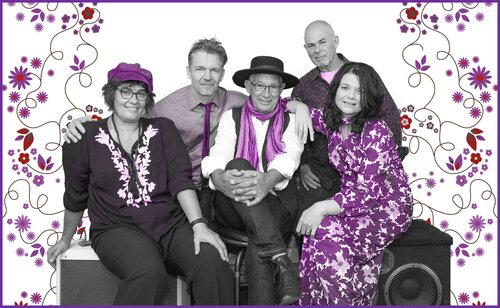 And Back AGAIN By Popular Demand! Rumours of Fleetwood Mac is a tribute show centered around one of Fleetwood Mac's most successful albums Rumours (1977) that spent 31 weeks at No 1 on the Billboard charts. Rumours remains a candid songwriting triumph that cemented Fleetwood Mac's status as one of the greatest rock bands of all time. Featuring a full band made up of some of Cape Town's top musicians, Rumours of Fleetwood Mac takes the audience into an audio landscape filled with 'classic time-capsules of memories' with tracks like Go your own way', 'Don't Stop', 'Dreams', 'Everywhere' and 'Second hand news'.
The earworms of Fleetwood Mac scattered throughout the show are guaranteed to have you smiling, foot-stomping & singing along to these iconic music gems.
Rumours of Fleetwood Mac features Skye Wilson on lead vocals & rhythm guitar, Greg Schoeman on lead guitar & vocals, Ant Kinsey on bass & vocals, Malcolm Cassisa on drums & backing vocals and Wendy van Rensburg on keyboards & backing vocals, creating a blend of outstanding musicianship and harmonies.

Skye Wilson's incomparable lead vocals drive the show backed by her exciting rhythm guitar work. She is no newcomer to the South African music scene, having formed The Sunshines with Greg Schoeman in 1993. The Sunshines recorded and independently released their debut album "Removeable Tattoos" (available on iTunes, Google Play, Deezer and Amazon) at Shifty Records in 1994 and dominated SA's national and regional airwaves with their contagious, feel-good pop tunes which included the hits "Wanna make love"; "Happy Person" and "Judy". Skye's first album, Transformme, released in 2013, is a dreamy and somewhat indefinable collection of songs, stories and recollections, available for download on iTunes, Google Play, Deezer and Amazon.
Greg Schoeman (electric guitarist and vocalist ) is a professional, experienced and diverse guitar player and vocalist. His style ranges from pop/rock to blues/soul with a drop of African thrown in for good measure. Along with Skye, he founded The Sunshines in the 90's. He also plays for the popular Fancy Galada Band. Greg recently released his self penned album called "In My Street", available for download at iTunes, Google Play, Deezer and Amazon.
Wendy Van Rensburg's exciting keyboard playing has ensured her a busy career as a freelance musician. Not only has she written and produced two cabarets, written and composed music for various clients, including Sun International, she has also performed in some highly acclaimed productions, including "Girl Talk 007" at The Sound Stage.
Anthony Kinsey is the band's bass player and adds his distinctive vocals to the mix. He founded the original band 'Juliet Jade' and recorded with Louise Carver before moving onto the show band circuit, playing bass for James Marais's Elvis tribute and a successful Bee Gees tribute tour.
Drummer, Malcolm Cassisa is the fifth and final band member, a versatile and solid groove keeper. Although he has played in various bands and musical genres from Country Rock through Jazz Funk, he is best known for his work with local Cape Town function band, Tuxedo.

Book Tickets for Rumours of Fleetwood Mac:
Join Aaron Mcilroy and Lisa Bobbert for their newest comedy super nova "GO BIG!" For laughs so large they can only be captured by satellite image.
If there was ever a time when laughter was needed it is now and this husband and wife team deliver to the max in this side splitting new production.
Directed by the irrepressible Daisy Spencer,
"GO BIG" has a money back guarantee for anyone who leaves the venue not having laughed out loud three times and fallen off their chairs twice.
This is the third instalment! Brought to you by the all star comedy trio of Mcilroy, Bobbert and Spencer!
YES! New and improved - 3.0, hilarity at it's best. After BLOOPERS and FAMILY THERAPY.
The "GO BIG" Comedy show where the laughs are bigger than your ock down lard!

Book Now! Space is limited!
Book Tickets for Go Big :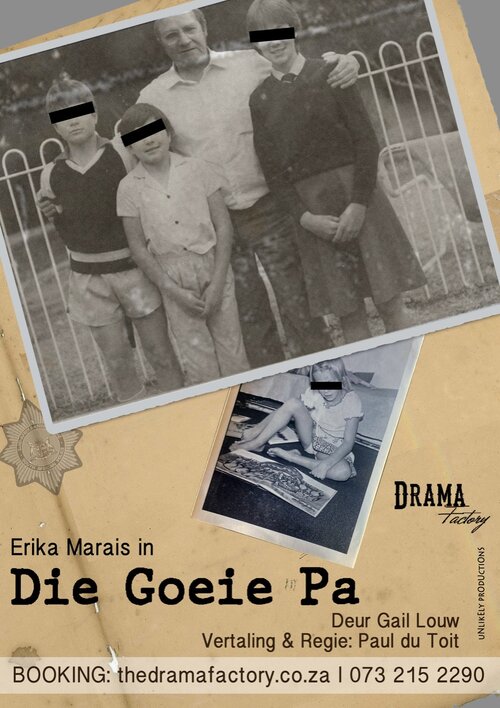 'n Gelukkige familie. 'n Goeie Pa. 'n Donker geheim.
Die vervaardigers van THE UNLIKELY SECRET AGENT wat 8 Fleur Du Cap nominasies ontvang het, bied aan die Suid-Afrikaanse première van DIE GOEIE PA.
Vertaling en regie deur Paul Du Toit (Wenner - Beste Regiseur 2022). DIE GOEIE PA is gebaseer op die toneel stuk van die geprysde Britse dramaturg Gail Louw, THE GOOD DAD, en volg op twee hoogs suksesvolle speel vlakke in London.
Met Erika Marais wat pas 'n nominasie ontvang het vir beste aktrise vir haar vertolking van Eleanor Kasrils.
Moenie hierdie treffende drama misloop nie.
'n Roerende verhaal van oorlewing, verlossing en oorwinning.
DIE GOEIE PA - daar skuil iets in elke huis.
Terugvoering vir Die Goeie Pa:
"An incredibly powerful but gentle telling of a devastating story. An important piece of theatre."
"Dit sny diep! Uitstekende produksie en soos altyd is Paul du Toit se regie prysenswaardig! Geluk Erika Marais, jy was betowerend."
"Powerfully directed and powerfully acted, with no over the top - the understated discipline of the work makes it a masterpiece, very compelling ."

Book Tickets for Die Goeie Pa: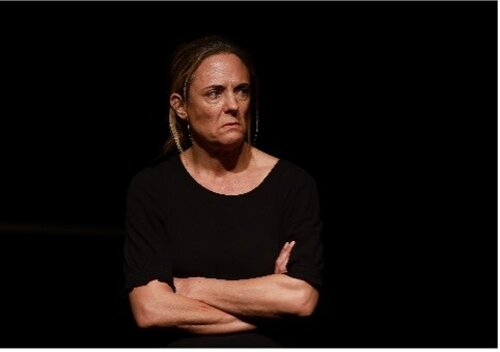 Die verhaal van Beyers Naudé word aangebied vanuit die perspektief van Liesel, sy jongste kind en enigste dogter. Dit fokus op die tyd en die oorsake van sy verskuiwing in ideologie – en stel die vraag of dit werklik 'n 'skuif' was. Liesel besin oor haar verhouding met haar pa teen die agtergrond van sy stryd tussen gehoorsaamheid aan God en gehoorsaamheid aan mense. In haar vormingsjare het sy aanskou hoe Oom Bey transformeer van iemand wat die jongste lid van die Broederbond was, tot 'n 'verraaier' van die Afrikaner, en hoe hy uiteindelik een van Suid-Afrika se grootste helde geword het.
Beyers Naudé, uiteindelik op die planke! Oom Bey, my pa is die jongste toneel uit Woordfeertjie wenner Henque Heymans se pen en sal eersdaags te sien wees by die Artscape teater as deel van die Suidoosterfees se Nati Jong Sterre projek. "Ons land is opsoek na 'n rolmodel, en hierdie is my poging om Oom Bey se naam in die hoed te gooi." – Henque Heymans, Skrywer Oom Bey, my pa vertel die verhaal van Beyers Naudé soos gesien deur die oë van sy enigste dogter, Liesel Naudé, en fokus op die tyd en oorsake van sy skuif in ideologie – en of dit eintlik 'n skuif was. Die hoofkarakter Liesel (gespeel deur Ira Blanckenberg) sou tydens haar vormings jare beleef hoe Oom Bey metodies transformeer vanaf die jongste lid van die Broederbond, gebrandmerk word as 'n "verraaier van die Afrikaner", tot uiteindelik een van Suid Afrika se belangrikste helde. Robert Hindley speel teenoor Blanckenberg se Liesel 'n handvol karakters insluitend die lede van Liesel se gesin. Die stuk het gedebuteer by die Suidoosterfees met Tara Notcutt as regisseur.
Tydens 'n onderhoud by KKNK se jaarlikse Teksmark verduidelik Heymans hoe hy te werke gegaan het met die onderwerp. "Ek't vir om en by twee jaar lank met die regte Liesel Naudé gesels om haar uitkyk op haar pa se lewe te verstaan. Ek wou die stuk nie polities of teologies maak nie en op hierdie manier kon ek seker wees ons kyk na Oom Bey as mens, eerder as Beyers Naudé die teoloog of vryheidsvegter. Beide van daardie aspekte is vir my meer as gevolg van die tipe mens wie hy was." Heymans het die teks geskryf tydens 'n residensie by die Jakes Gerwel Stigting se Paulet huis in Somerset-Oos as deel van die Nati Jong Sterre projek in samewerking met die Suidoosterfees, Artscape en Nati en die speelvak word ook verder ondersteun deur die ATKV en die Beyers Naudé Sentrum.
Photo Credits: KKNK Teksmark 2021 | Nardus Engelbrecht
Book Tickets for Oom Bey, my pa:
Dié eenmanstuk is gegrond op Leon van Nierop se blitsverkopers, Plesierengel en Katelknaap. Tristan het in 'n streng en liefdelose huis grootgeword, en tragiese omstandighede dwing hom om 'n sekswerker te word. Hy laat vroue swymel en gou word hy die gewildste en hoogsbetaalde gigolo in Suid-Afrika. Vir Tristan gaan dit egter nie net om seks nie – vir hom is dit belangriker om waarlik liefgehê te word. Gegrond op ware gebeure.
Ruan Wessel wat as jong akteur in onder andere Binnelanders en die rolprente Jou Romeo en Hoofmeisie voor die oë van Suid afrikaners groot geword het vertolk die titelrol in die nuwe eenmanvertoning.

Book Tickets for Plesierengel: