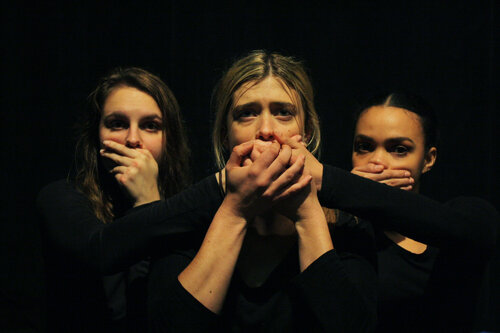 Three woman find themselves woven together in a shared love affair. Which one of the three murdered their lover? Or did they all play their part?Adding to the tension, they are locked up in a room together and forced to confront each other, themselves and life.
This play explores loss not only as tragedy, but with a touch of Beckett and a delicious slice of humour. This longing for being loved is a desire we all share and this can lead one to a space where you have lost everything, and still you are left stuck with an unfulfilled yearning.
There are up upcoming performances of this show available to book now. Browse here for other shows.