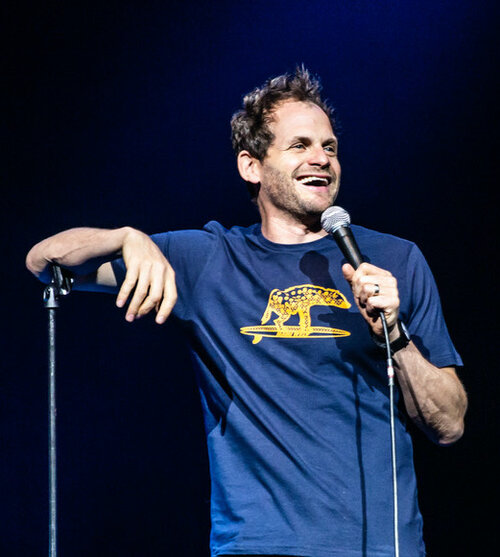 Nik Rabinowitz returns to the Drama Factory for the first time in six hundred and eleventy sixty six days with his imitable brand of lockdown flavoured comedy.
Renowned SA comic Nik Rabinowitz ponders some of life's big questions; like at what age is it ok to get your first skateboard (surprise, it's not at 42), how to survive an apocalypse, and what you can find out from a DNA test (spoiler alert: A LOT).
"Hilarious, existential, warm, wise and a tonic in these insane times." - Nadia Davids
"One of the best sets by a South African comic in the last four or five years" - Bruce Dennill

There are up upcoming performances of this show available to book now. Browse here for other shows.