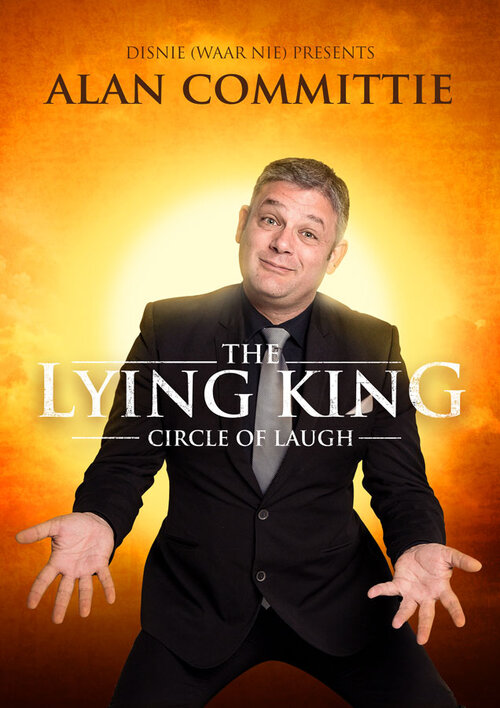 Alan Committie is a Lying King and returns to the Drama Factory with his madcap comedy musings.
In this hilarious solo show Committie will talk about The Queens Gambit, Heidi en Klara and other 80's tv deceits, the frustration of autocorrect, the lure of of the finger biscuit and the spectacle of wearing glasses. And he might even explore why men can never provide enough details in a story…..Or perhaps he will not talk about any of these things. Because winter is coming and nothing is what it seems…. Committie is renowned for his witty and high energy material and combined with his madcap physicality and clean content makes for an ideal show for everyone in the family.

"A masterclass in the theatre of stand up" Robyn Cohen
"Thought-provoking, relevant, and joyous, this is vintage Alan Committie" Beverley Brommert
"This comedian is on top of his game" Karen Rutter
Photo Credits: Jess Kramer
Creative Team: Created and written by Alan Committie Directed by Christopher Weare
There are up upcoming performances of this show available to book now. Browse here for other shows.