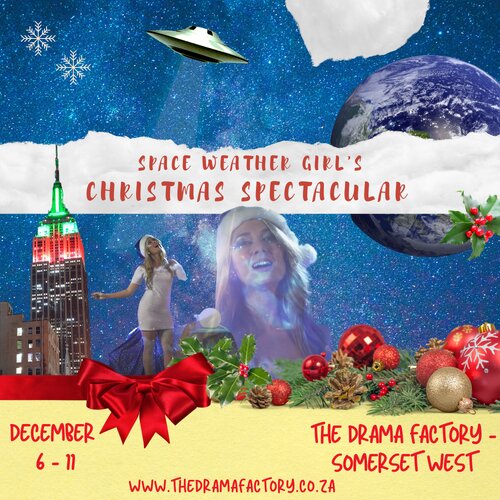 Space Weather Girl broadcasts her famous Christmas Spectacular show from South Africa after a rocket launch with Elon Musk goes South... literally. Come on this thrilling journey through space and enjoy all your favorite Christmas Songs. A fun holiday show for the whole family!
Space Weather Girl is a project developed by Zena Wood in 2018 in celebration of space exploration. The previous project won Best Short at the Cannes Short Film Festival, 2020. Come and learn why Elon Musk's Jozi accent is heavier in space and how many rings Saturn has! All whilst enjoying your favorite Christmas songs.

There are up upcoming performances of this show available to book now. Browse here for other shows.