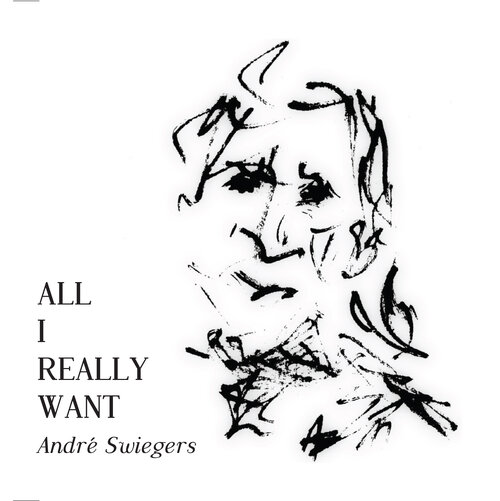 André recalls songs of his favourite singer-songwriters who inspired him to become a musician. He relives his journey from the 60's up to now. Come and experience his versions of songs by Bob Dylan, Leonard Cohen, Cat Stevens, Paul Simon and Peter Sarstedt - including his own works.


André vertolk werke van sanger-liedjieskrywers wat hom inspireer het om self musiek te maak. Hy herleef die musiekreis van sy jongdae tot nou. Kom luister na sy vertolkings van oa Leonard Cohen, Cat Stevens, Paul Simon en Peter Sarstedt - ook sy eie werke - bekendes en splinternuwes.



His new album introduces a new beginning in his career. As songwriter, arranger and producer, he upped his game. "ALL I REALLY WANT" is a listener-friendly album with energetic Folk-Rock songs (Going Down & Ready to Go), witty Country (All I Really Want), Afrikaans Rock-Ballad (Al Moet Ek Soms), up-tempo finger-picking (Blommekind), Bluesy vibe (Ex-lover), powerful ballads like Who Will Restore and Jetset Babe.


The song-arrangements are minimalistic, so is the cover design (portrait sketch by André).
The focus of his performance at The Drama Factory will be on his new album All I Really Want.
Singer-songwriter André Swiegers has been an active musician for numerous years. Has collaborated and shared stages with some of the most celebrated names in the industry. He wrote and co-wrote songs that became popular locally and abroad – Blou (André Swiegers & Riana Nel, Laurika Rauch, Laurika Rauch & Loki), Eva, Jammer om te hoor, Doncella, Turn on the light (André Swiegers), Twee Feilbare Mense (André Swiegers & Helena Hettema), Hoe draai die wind dan nou? (Theuns Jordaan), Take me where the sun is shining (Coleske) to name a few. He has won several awards - from best contemporary album to best producer.

There are up upcoming performances of this show available to book now. Browse here for other shows.