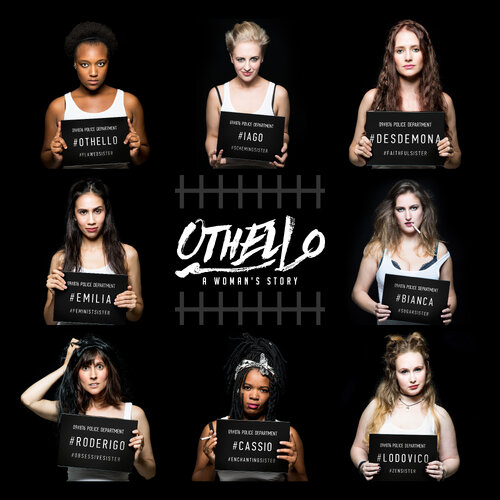 Love, miscommunication, jealously and betrayal. If you are looking for these things in a play you've come to the right production. Othello is one of those plays where Shakespeare perfectly captures the human condition in a story that is still as relevant today as when it was first performed. Although the language seems foreign, the modern take on this classic drama is set in a world we all understand, but with one big twist. Everyone in the cast is female and all the characters are portrayed female. This gives the actresses the chance to explore characters which they never may have been able to portray and the chance to tell a well known story in a brand new way. You won't know what to expect unless you come watch. All and all this is not your usual Shakespeare experience.

"As women we don't always get the opportunity to play such meaty roles and that is why this production is so important. I have always said that if I was a man, I would play Iago. But now I don't have to be a man. I can be a woman playing a character which I am portraying as female...in a prison setting. Isn't that just perfect? all the scheming and planning all the while behind bars. It can only be fun." said by Regina Malan, who is playing Iago in Othello: A woman's Story.

There are up upcoming performances of this show available to book now. Browse here for other shows.