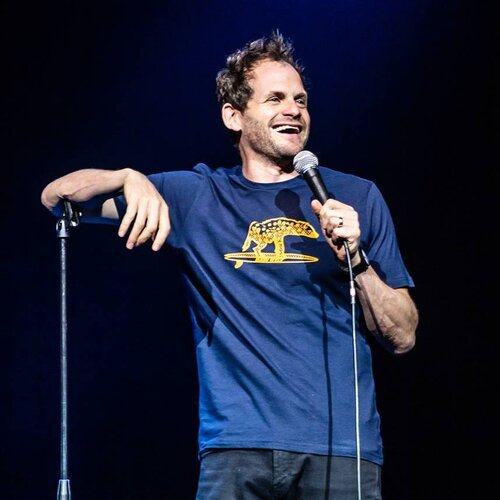 South Africa's finest isiXhosa-speaking Jewish legspinner turned comedian Nik Rabinowitz's new show WORK IN PROGRESS covers mid life crises, the pitfalls of genetic testing, hair transplants and when to have them (never) as well as a variety of other topics in a thoroughly insensitive manner.
Join Nik Rabinowitz as he tries to figure out who he is (as opposed to finding himself which he did in his 30s), where he came from, where he's going (Romania, probably), and how he ended up here with a wife, three kids, two animals, and the vague feeling that this life might actually belong to someone else.
"Rabinowitz paints a crazy, seductively irreverent, broad canvas of who we are, voetstoots." – The Star
"Screamingly funny" - Weekend Argus
"Laugh your head off" - Mail & Guardian
"Ek het myself nat gelag" - Patricia de Lille
There are up upcoming performances of this show available to book now. Browse here for other shows.