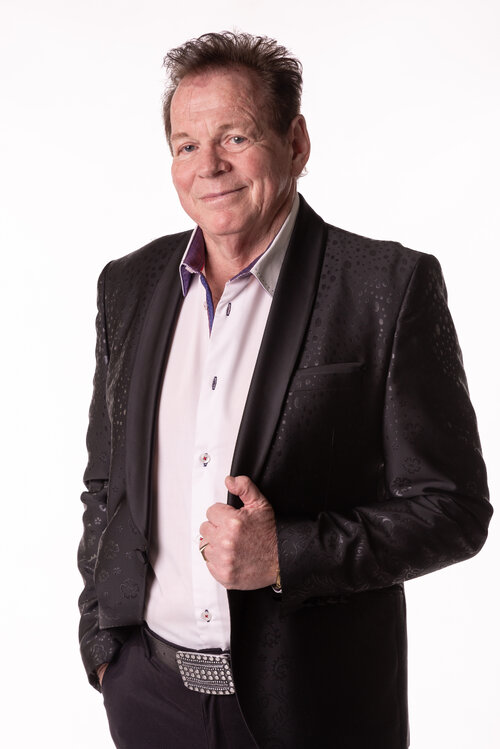 Possessing a singing style, appearance & voice strikingly similar to Sir Tom Jones, Steve Ashley, the frontman of The Staccatos, famous for the best-selling seven single hit, "Cry to Me", will be treating his audience to iconic Tom Jones hits like "I Who Have Nothing, Delilah, I'll Never Fall in Love Again, Green Green Grass of Home", Till" and many more, as well as popular songs of "friends", like Engelbert Humperdink's "Last Waltz", Elvis Presley's "Suspicious Minds", Michael Bolton's "When I am Back on my Feet Again", Neil Diamond's "I Am I Said", amongst others, in his "Tribute to Tom Jones & Friends". A show not to be missed by of one of the most powerful and unique voices in S.A.!
Photo Credit: Freek Du Toit
https://www.facebook.com/SteveAshleyStaccatos ; https://www.facebook.com/groups/steveashleystaccatos/
Does the 1968's recording of the Staccatos hit "Cry To Me" take you back in time?
To this day, the song holds the record as THE BEST-SELLING SEVEN SINGLE ever released in the history of SA!
The Staccatos was formed in 1961, disbanded in 1999 and reunited under Ebeth Loots' management in 2019 with Steve Ashley on Lead Vocals again! Ebeth is also Steve Ashley's manager. THE STACCATOS received a 'Lifetime Achievement Award' for their contribution to the music industry over the past 60 years, on 28 April 2021 at the 'Afri Indie Artists' Awards' hosted at Platteland in Pretoria!
"THE BOYS ARE BACK" after a 20 year absence from the Music Industry and are touring countrywide!
TOM JONES & FRIENDS
'What's new pussycat?' Steve Ashley is 'burnin' down the house' with the ultimate Tom Jones & Fiends Show!
Renowned and respected for his rich vocal power, unique style, dynamic stage personality, surreal humour and flamboyant theatrical performances, Steve Ashley possesses a singing style, appearance and voice strikingly similar to that of Sir Tom Jones. Steve has also appeared on the "Noot vir Noot" television programme and their road show, performing the music of Tom Jones.
Steve Ashley's Tribute to "Tom Jones & Friends" is an entertaining act, covering decades of hits of Tom Jones and friends: Engelbert Humperdink, Elvis, Michael Bolton, Neil Diamond and a few more surprises.
Some of the smash hits of these celebrated icons that his audience can look forward to, include:
Green Green Grass of Home, Help Yourself, It's not Unusual, What's new Pussycat, Love me Tonight, Sexbomb, I'll never fall in love again, Delilah, I who have nothing (Tom Jones), Man without Love, Please Release Me, Last Waltz (Engelbert Humperdink), When I'm Back on my feet again (Michael Bolton), Suspicious Minds (Elvis) & I am I said (Neil Diamond), Till & more.
"Steve Ashley raised the roof of The Boardwalk Casino (PE) and Guild Theatre (East London) and then brought it down again with his stunning performance, singing Tom Jones' hits in the same style as the Welshman".
Don't miss this show of one of the most powerful and unique voices in S.A.!
Bookings essential.
There are up upcoming performances of this show available to book now. Browse here for other shows.