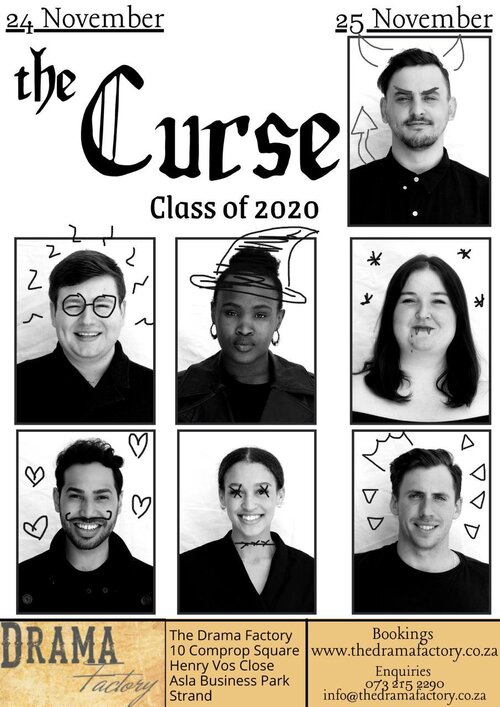 The Curse, a Dark Comedy Cabaret, is an exciting Ghost Story packed full of Charming Werewolves, Love Sick Vampires, Mad Scientists and Vengeful Witches, all told by a devilishly handsome narrator with a secret identity.
What do you get when you mix a global pandemic and a group of desperate actors? A quirky musical theatre explosion with a dark twist is the answer! Join us for a show that will draw you into a weird and wonderful story and transport you into a world even more absurd than our own.
Feedback from audiences:
"A really spooky, yet hilarious, musical" - Erin Macpherson
"I came home feeling all warm and fuzzy inside" - Nicole Austin
"Go and see this hilarious show! You will not regret it!" - Emma di Bona
"The cast are Superb!" - Damien Anderson
"Don't miss this amazing creation" - Shanay Bronkhorst
"Innovative and very funny!" - Delia Sainsbury
There are up upcoming performances of this show available to book now. Browse here for other shows.