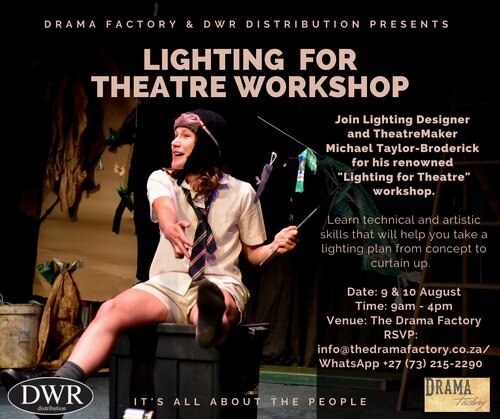 Join award-winning Lighting Designer and Theatremaker, Michael Taylor-Broderick as he presents his renowned Stage Lighting Workshop. This is a two day workshop.
If you are young (or young at heart), with a passion for both the technical side of theatre and the creative elements involved in theatre lighting, then this workshop is a must!
As your knowledge increases over the two-day course, Michael will take you on a journey presenting unique insight into his previous shows and experiences, while sharing practical ideas & skills.
And as Michael always says, "Learn, and your love for theatre will deepen."
The topics include:
The Aims and Objectives of Stage Lighting
An overview of Lighting Fixtures
The Controllable Properties of Light
Lighting Positions and Angles
Colour and Colour Temperature
Creating a Lighting Plan, from page to stage.
Understanding Lighting Consoles
The Role of the Lighting Designer
The Motivation behind a Light Source
Design Elements
Design Principles
Case Studies
Hope to see you there!
There are up upcoming performances of this show available to book now. Browse here for other shows.