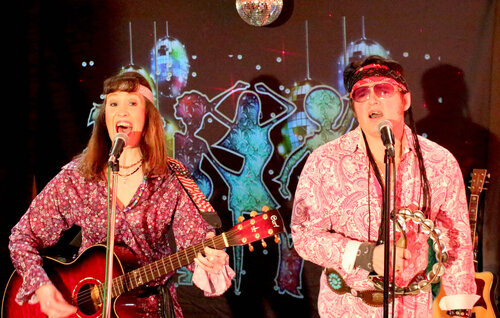 "The '70s Vs '80s Tribute" A brand new show from James Marais and Monique Cassells. This pair are renowned for their "Oldies But Goldies" and "From Memphis To Las Vegas: Elvis Presley Tribute" shows, both of which they presented at The Drama Factory to sold-out audiences towards the end of 2019
Just as with their previous shows, "The '70s Vs '80s Tribute" is a mini-theatrical experience, featuring the dynamic vocal and visual performances of James and Monique, alternating as a duo and individual performers, who also do multiple costume changes throughout. The show celebrates some great artists and songs from these two dynamic and musically diverse decades.
James, renowned as the no. 1 Elvis Presley tribute artist in South Africa, and who has appeared on television several times, including appearances on SABC 2's game shows, "Noot Vir Noot" and "Musiek Roulette", as well as Kyknet's "Jou Show", presented by Emo Adams, displays his versatility with songs by legendary artists such as Cliff Richard ("Devil Woman"), Chris de Burgh ("Lady In Red"), Neil Diamond ("I Am I Said"), Bruce Springsteen ("Dancing In The Dark") and Tom Jones ("Kiss").
Monique, who has gained widespread praise for her powerhouse voice and performances, continues to showcase her versatility with tributes to greats including the Carpenters ("We've Only Just Begun"), ABBA ("Mamma Mia"), Bryan Adams ("Summer of '69), Queen ("We Are The Champions") and Tina Turner ("The Best"). Monique made her television debut on SABC 2's "Musiek Roulette" in May 2018.
James and Monique are a powerful duo and perform some memorable duets in the show, putting their own spin on songs by artists such as the Doobie Brothers ("Long Train Running"), Smokie ("Needles And Pins"), Creedence Clearwater Revival ("Who'll Stop The Rain?"), Billy Joel ("You May Be Right") and Elton John ("Crocodile Rock").
Get ready for a trip back in time that you won't forget!
The '70s Vs '80s Tribute Showreel - https://youtu.be/DqDEGQnt_Ss
Book Tickets for 70's VS 80's Show :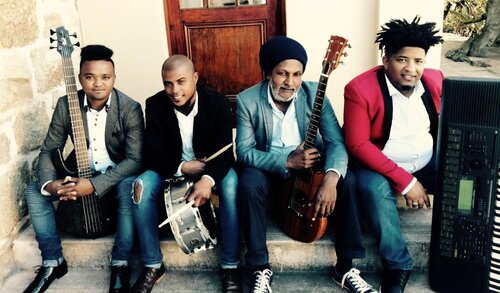 The Rivertones, "Cape Town's most loved Reggae band", also perform internationally with their upbeat, skanking, joyful, old school reggae sound and their message of "one love" and were invited by the government of Madagascar to perform at awareness concerts across the island. Founder member, Roland Nair, who made his stage debut at the age of 12, has performed in 15 countries to capacity crowds of 75,000 with the likes of Bob Marley's band, The Wailers.
Bob Marley, one of the most transcendent and inspirational musicians of all time, is the face of reggae music for many people and his smooth songs are an ever-present force in the soundtrack of life.
English Pop-reggae band, UB40, formed in December 1978, achieved considerable international success. They were nominated for the Grammy Award for Best Reggae Album four times and in 1984 were nominated for the Brit Award for Best British group. The band has more than 50 singles in the UK Singles Chart and has sold over 70 million records worldwide. Their first number one U.K. hit, "Red Red Wine" was performed at a Nelson Mandela Tribute Concert and it went all the way to the top. The group's biggest hit was a Top 30 cover of Sonny & Cher's "I Got You Babe" and they scored a huge hit in America with Elvis Presley's "Can't Help Falling in Love" and a major hit in the U.K. when their version of "Swing Low" with the multi-cultural choir United Colours of Sound became the official anthem for the 2003 English Rugby team. In 2018 they celebrated their 40-year-career with a concert at the Royal Albert Hall.
The Rivertones will have you grooving in no time to their original reggae songs and Bob Marley Reggae favourites like "Redemption Song", "Three Little Birds", "One Love", "Is This Love", "No Woman No Cry", "Stir It Up", "Buffalo Soldier", "Could You Be Loved", "Get Up Stand Up" and "Jamming" and popular UB40 songs like "Kingston Town", "Red Red Wine", "Can't Help Falling In Love", "Cherry Oh Baby", "Stick by Me", "One in Ten", "Homely Girl" and "Rat in the Kitchen", amongst other reggae songs.
A show not to be missed! This is reggae at its best!
The Rivertones performing "No Woman, No Cry" on Expresso
https://www.youtube.com/watch?v=vIE2_f4cbys
The Rivertones performing "What a Wonderful World"
Book Tickets for Tribute to Bob Marley & UB40 - The Rivertones: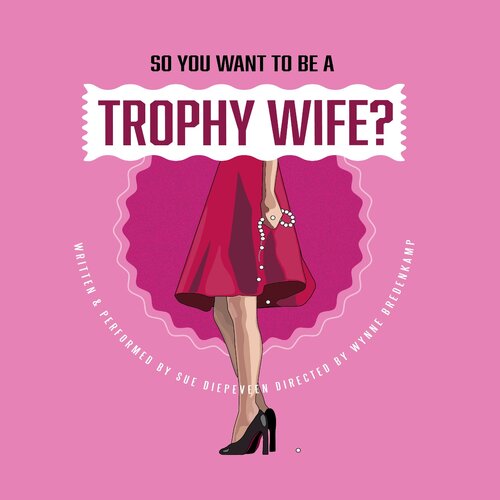 A revamped version of 2016's So You Want To Be A Trophy Wife was set to debut at the National Arts Festival this year, but things got changed up a bit for us. After a successful digital debut on the NAF vFringe platform, we thought it was time to bring it fully to life at the most suitable venue for it - The Drama Factory.
So You Want to be a Trophy Wife? is written and performed by Sue Diepeveen, and directed by Wynne Bredenkamp. Diepeveen is part of the team that won a 2019 Standard Bank Ovation Award for Your Perfect Life and Bredenkamp is a force to be reckoned with, winning numerous coveted awards for writing and directing. This fearless team is exploring the notion of what happens to a woman when she reaches her 'sell-by date'.
The play follows the highs and lows of reaching middle age and pokes fun at how society ignores women in this particular category. In a world awash with 'influencers' and 'blessers', poor old Marie is swamped! Feeling invisible and desperate, her only hope, it seems, is to find herself a rich husband. But that is easier said than done. She'll also need to make few changes in order to attract said rich man. Can mutton really be dressed up as lamb? Does it want to be dressed up as lamb?
Audiences are invited to laugh along with the character Marie as she looks at the unbelievable expectations that society places on women, and how ridiculous the fairer sex can be in the pursuit of what we think is happiness.
"she has created a character almost comical in her naivety, while also being deeply sympathetic at the same time." – Lindsay Kruger (Broadway World)
"She pulls us into her gaze, into her space." – Robyn Cohen (The Cape Robyn)
F Creations looks forward to welcoming audiences to experience So You Want to be a Trophy Wife? live for the very first time this October at The Drama Factory.
Book Tickets for So You Want To Be A Trophy Wife?: